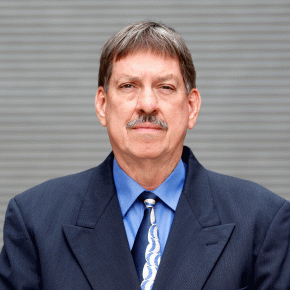 CEO, New Lisbon Telephone Company
John Greene is currently the Chief Executive Officer for the New Lisbon Telephone Company and its subsidiary, New Lisbon Broadband and Communications, both located in New Lisbon, Indiana. 
John has over 40 years of experience in the telecommunications industry. He began his career with AT&T as an engineer in Tennessee and held various management positions, including a Manager at Bellcore, the post divestiture Bell Labs.  He has also held senior management positions with numerous competitive providers, contracting firms, and small rural telephone companies throughout the US.  
John holds a Bachelor's degree in General Science from North Central College and an Information Networking Certificate from Carnegie-Mellon University.  John resides in rural Delaware County outside Muncie, Indiana with his wife Maurita, who is currently a senior at Ball State University. They have four grown children who reside in Indiana, Colorado, Washington, and Ontario, Canada.  John has been active in many past community efforts, including School Board Member, Boy Scout Leader, Basketball Coach, and FIRST Robotics Leader. He is currently an Executive Board Member of the Telecommunications Industry Association, Board Member of the Indiana Network Exchange Association, current Chairman of the Wilbur Wright Birthplace and Museum Board and a Board Member of the Henry County Economic Development Corporation.
In his spare time (which isn't much), John enjoys doing home projects, smallmouth fishing in Indiana streams, and golf.  He also enjoys a good cigar paired with a smooth bourbon.