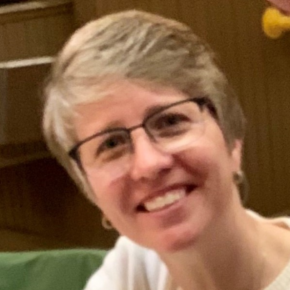 Executive Director, Integrated Public Safety Commission-State of Indiana
Kelly Dignin is the Executive Director of the Integrated Public Safety Commission. 
She has 25 years of public safety experience.  She started her career as an EMT, and has since served as a dispatcher, training officer, and IDACS/NCIC instructor.  She joined IPSC in 2009 as the agency's Training Coordinator. In 2010, she was tapped to lead the implementation of the statewide shared data system, a position she has held until her promotion to Executive Director In 2019.  
Due to her deep interest and experience in public safety communications, Kelly has served in many leadership positions, including Indiana APCO chapter president and Chair of the APCO Training & Education Committee.  She is a qualified Communication Unit Leader (COML), COMT and a certified COML instructor. 
Kelly has a bachelor's degree in education, is a certified Project Management Professional (PMP), and also holds several certifications in instruction and IT processes. 
When she isn't teaching a class, attending a planning meeting or glued to a computer screen, she enjoys working in her gardening with her chickens.