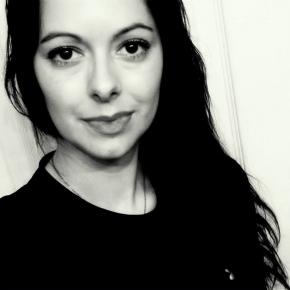 Cybersecurity Requirements Engineer (CRE), NASA 
Brandi is a subject matter expert in the fields of cybersecurity, systems engineering, and project management for higher-education and space and defense industries. She has worked at NASA in cybersecurity requirements engineering, and during the academic year teaches undergrads full-time as a Program Chair and Assistant Professor in cyber at the collegiate level. 
Ms. Fabel has been engaged with the National Air and Space Education Institute, National Cyber League, the Air Force Cyber Patriot Program, and the NASA Community College Scholars Program where her students excel in NASA onsite and online internships. Additionally Ms. Fabel currently works with the FBI through their InfraGard Program, the Women in Cybersecurity (WiCyS) community, and previously as an Education Officer in the United States Air Force Auxiliary Kentucky Wing. She is certified in ethical hacking and digital forensics along with multiple industry IT certifications. Ms. Fabel is a Doctoral Candidate in cybersecurity at Marymount University and will be graduating in spring of 2021. She will return to NASA GRC in summer of 2020, and loves to travel and speak at various conferences. 
In personal life, Ms. Fabel enjoys adventure hiking, kayaking, snorkeling, travel, writing articles and publications for lupus awareness, competitive shooting sports (3-Gun), and raising mini goats.