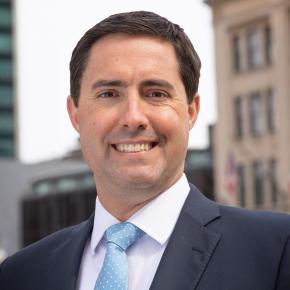 Ohio Secretary of State, Office of the Ohio Secretary of State
Frank LaRose took office as Ohio's 51st Secretary of State on January 14th, 2019. He served two terms in the State Senate prior to being elected to statewide office.
 In his role as Ohio's chief elections officer, he's working to ensure Ohio's elections are secure, accessible and accurate.
 LaRose was raised in northeast Ohio. After graduating from Copley High School, LaRose enlisted in the United States Army with the 101st Airborne, and ultimately served in the U.S. Special Forces as a Green Beret. During his decade in uniform around the globe, LaRose received numerous commendations and honors, including the Bronze Star. 
 LaRose graduated from The Ohio State University. He and his wife, Lauren, live in Hudson with their three daughters.