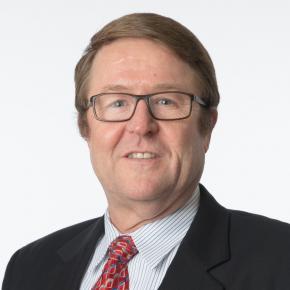 With more than three decades of experience serving in the Defense, Intelligence, and Security Operations sectors, Bill Russell is currently Executive Director and Chief Information Security Officer at Cummins Inc.  As CISO, Bill manages the cybersecurity and risk management program protecting Cummins' information assets globally with IT operations and infrastructure in North America, Central and South America, Europe, Africa, China, India, and Russia.
Bill enlisted in the US Army as a private and held leadership positions at every level including Drill Sergeant, First Sergeant, and Sergeant Major.  As the Sergeant Major of the Army's Land Information Warfare Activity (now US Army Cyber Command), he helped establish the emerging cyber operations mission area. His 24-year career culminated with his assignment as Intelligence Sergeant Major of the 1st Infantry Division – The Big Red One, during operations in Kosovo.
After retiring from the Army, Bill joined Northrop Grumman, specializing in Cybersecurity within the Department of Defense and Intelligence Community.  After leading teams providing cybersecurity services to DoD and the Director of National Intelligence, Bill was asked to organize and lead Northrop Grumman's Cyber Security Operations Center (CSOC).  As the first Director of the CSOC, Bill established the organizational structure and processes needed to protect the Northrop Grumman Global Network.
In his last assignment at Northrop Grumman, Bill led the cybersecurity strategy and planning for their Federal Civilian line of business focused on designing and delivering cybersecurity services to Federal Departments and Agencies.  
Bill and his wife Karla now reside in Karla's hometown – Columbus, Indiana, the global headquarters of Cummins Inc.