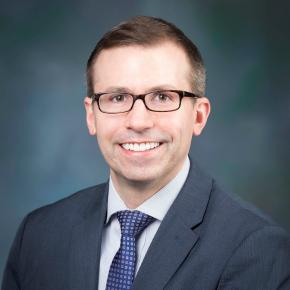 Chief Security Officer, State of Michigan - DTMB
Chris DeRusha is the Chief Security Officer for the State of Michigan. Chris has broad experience managing cybersecurity and critical infrastructure programs, plans, and operations, both in the public and private sector.  Prior to joining the State of Michigan, he led Ford Motor Company's Enterprise Vulnerability Management program.  
Chris has over eight years of Federal Government experience working at the White House and the U.S. Department of Homeland Security. He served as a Senior Cybersecurity Advisor in the Obama Administration, where he led the implementation of the President's Cybersecurity National Action Plan and advised White House leadership on cybersecurity programs, investments and policy decisions. 
He holds a Masters in Security Studies from Columbia University and a Bachelors in Business Administration from James Madison University.