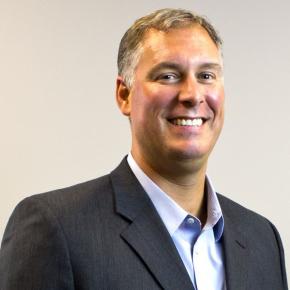 Director of Emerging Technology Partnerships, Purdue Research Foundation
Mr. Hendrix is a senior technology and management professional, specializing in new product introduction.  With over 22 years of experience, he is a strong leader, successful in the start-up of new technical organizations with the purpose of engineering, developing, and launching new products for production.  Mr. Hendrix has led a variety of teams and organizations spanning Systems Engineering, Product Development, Embedded Hardware Development, and Program Management. Sean is a leader with a focus on technology development and execution.  His current role is Director of Emerging Technology Partnerships for Purdue Research Foundation and Managing Director of the Indiana 5G Zone. Prior to this he was the Executive Director of Engineering for A123 Systems. Sean also held roles of increasing responsibility with global companies such as Delphi, Cummins, and Toyota.
In previous assignments, Sean led the development, commercialization, and production launch of automotive cell and battery pack products with critical launch customers, such as Volvo Cars and BMW.  In addition to these successful product launches, he established the Grid Energy Storage team and led his companies first ever development and deployment of a multi-megawatt, grid-connected energy storage systems containing remotely accessed SCADA systems.  This resulted in successful product installations in Sochi, Russia as part of the 2014 Winter Olympics and Salem, Oregon, USA as part of the Portland General Electric Pacific Northwest Smart Grid Demonstration Project.  
Previous wireless experience includes the development of Lexus (Toyota) division's first in-vehicle telematics system, vehicle-to-data center protocol, and third-party data center.
Mr. Hendrix earned his Bachelor of Science in Electrical Engineering Technology from Purdue University.