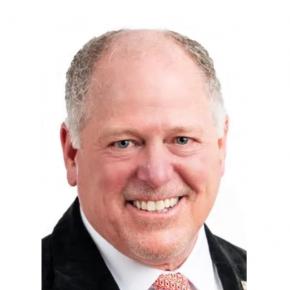 Executive Vice President, Tesco Companies
Mark Bowell currently serves as Executive Vice President of the Tesco companies. Tesco operates several businesses in the construction and engineering profession where he leads strategic growth and business development. Further, he serves as the Chief Growth Officer for Indiana based not-for-profit Lasting Change, Inc. (parent to Lifeline Youth and Family Services and  Crosswinds Counselling). Since 1999, he has owned DMB Marketing and Management, Inc. and he currently serves as partner with KiBo Business Development, Inc.
A 1985 graduate of Taylor University and married father of four, Bowell currently serves on the board of the Central Indiana American Heart Association (2022 Hard Hat's for Heart event Co-chair, Leadership Development Committee Chair and seven year member of the Heart and Stroke Ball Committee), he is board President of the Institute for Learning Dynamics, the BlakeStrong Bowell Fund, Vice President of the Flashes Football Foundation, and co-chair of the Central Indiana Mental Health Coalition. Further, he serves on the board of the Indianapolis 500 Gordon Pipers, the People Helping People Network Advisory Board, the Taylor University 175th Commission and the Taylor Athletics Hall of Fame committee.
For the past 10 years he has enjoyed lecturing at Purdue University on business and relational development. He enjoys cooking, golf, road biking and working the family property. For over 35 years has enjoyed performing in bands and is currently the lead singer for  Barbender.