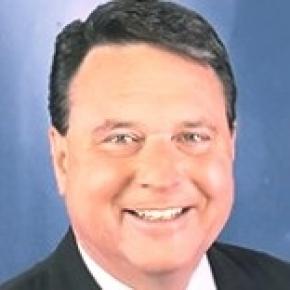 Attorney General, State of Indiana
Todd Rokita is husband to Kathy, father to Teddy and Ryan, a Christian, a commercially rated airman, an attorney, a business leader, a proud Hoosier and a public servant. In 2020, Todd was elected Indiana's Attorney General — earning the highest number of votes of any state officeholder in Indiana history.
As the state's top legal officer, Todd works to uphold the rule of law, protect Hoosiers, support our prosecutors and police, and safeguard our constitutional liberties. His work includes investigating specialized matters such as identity theft, mortgage fraud, Medicaid fraud, election fraud and public corruption. Todd knows that the rule of law, as the driving force of American Exceptionalism, provides the necessary framework for preserving liberty.
Todd previously served Hoosiers in the U.S. Congress and, before that, as Indiana's Secretary of State. In Congress, Todd demonstrated a passion for improving children's educational outcomes through his work on the Committee on Education and the Workforce. He was chairman of the Subcommittee on Early Childhood, Elementary and Secondary Education.
Todd holds a consistent and proven record of supporting job creators and small businesses as a multiple-year recipient of NFIB's Guardian of Small Business Award. Todd also has a 100% record from the National Right to Life and has earned "A" ratings for defending our 2nd Amendment and religious liberties.
Todd's successful private-sector experience enables him to bring a fresh perspective to public service. He previously practiced law for several years, including serving as General Counsel and Principal at Apex Benefits. In addition, he serves in multiple leadership positions on the boards of publicly traded and private companies.
Todd and Kathy's oldest son, Teddy, has Angelman Syndrome — a complex and severe genetic disorder — and Kathy serves as President of the National Angelman Syndrome Foundation along with being a Partner at a large CPA firm. Todd and Kathy, who are raising their family in Hendricks County, know that every life is precious and each can change the world.