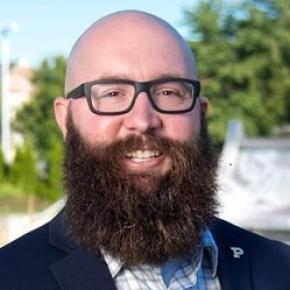 Executive Director, Technical Assistance Program & CyberTAP, Purdue University
Mat Trampski joined the Purdue Technical Assistance Program (TAP) in 2013. Mat's responsibilities include overall direction of TAP, directing and managing large-scale industry partnerships, directing cyberTAP activities, directing a team focused on business and technical systems, and executing a number of large industry-sponsored programs.  
Mat started his career in the Washington D.C. metro area as systems analyst with Lockheed Martin.  After Lockheed Martin, Mat also worked with General Dynamics, Advanced Systems Development Inc., and Blackbird Technologies.  During his time with these companies, Mat supported several federal agencies including The National Reconnaissance Office, National Geospatial Intelligence Agency, The Immediate Office of the Secretary of Defense, and other DoD and intelligence agencies.
Mat received a B.S from Purdue University in Computer Technology - Telecommunication & Networking Technology and completed his graduate studies with Purdue University Global, receiving his M.S. in Higher Education Administration.  Mat's areas of interest include cybersecurity, cyber-physical systems, enterprise information technology, and technology education.