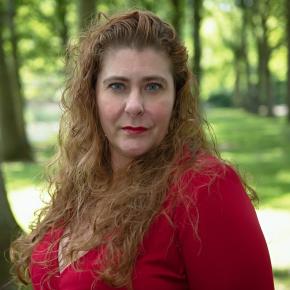 Chair of the Cyber Security and Emerging Technology Program, MEI 
Chris Kubecka is the founder and CEO of Hypasec. She previously served in the USAF as a loadmaster, flying numerous combat and humanitarian missions. Her second career was in Space Command, handling command and control systems, securing military and intelligence assets from nation-state attacks, and cyber security. Following her military service, she focused on epidemic and hazardous materials disaster recovery and business continuity.
With Unisys, she detected the first wide scale malicious cyber attack by North Korea in 2009. The state-sponsored malware leveraged European and UK high speed bandwidth aimed at disrupting South Korea and United Stated government systems and trading markets. She helped to halt second wave attacks in July 2009.
After Saudi Aramco experienced the world's most devastating cyberwarfare attack, Shamoon, in 2012, she joined Aramco to reestablish its international business operations, implement digital security, and head the Information Protection Group. Chris now advises several governments on cyberwarfare, artificial intelligence in military and intelligence applications, and protecting critical infrastructure.
Kubecka has been listed as one of the top 50 Women in Cybersecurity for the UK, finalist for Woman Hacker of the Year, and Most Influential Woman in Cyberwarfare Security. She holds multiple technical degrees and certifications including the CISSP. She has published articles and books on offensive security, cyberwarfare, and open source intelligence gathering, and advises for EU and NATO member cyberwarfare exercises.